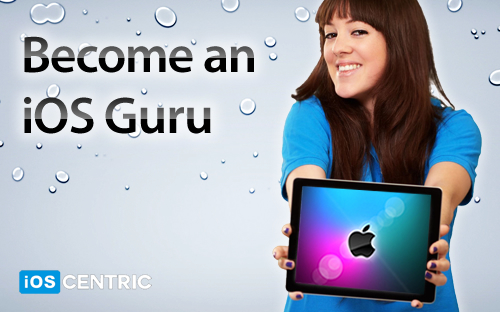 Learn the Secrets to Using Your iPhone & iPad
by iOS Centric
A Lifetime Subscription To iOS Centric
Description
Discover The Real Power Behind Your iOS Gadgets
Your iPhone, iPad or iPod Touch is one of the most advanced mobile devices on the market and you owe it to yourself to make sure you are using it to its
fullest capabilities
. This is why we're excited to bring you this
lifetime membership
to iOS Centric because now you can be up-to-date on all iOS secrets for the rest of your LIFE! This membership will make sure you always know how to use all of the features and functions of your devices all right from one spot. Just think about how much you don't know about your iPhone?! This is your chance to learn how to fully utilize its capabilities. These
professionally-produced
VIDEOS will ensure you get the most out of your devices.
Dozens of Video Lessons
There are dozens of videos that will teach you everything you need to know such as:
Multitasking gestures
Add some style to your emails
Quickly insert a period
Perform a quick web search
Getting notes savvy with siri
Taking advantage of do no disturb mobe
And dozens more...
See a list of all the lessons here.
You thought your iOS toys were fun before? Open up yourself to a whole new world with this membership!
Membership Benefits
Become an iOS Guru
Maybe you know how to send a text message or open a personal hotspot, but there are so many advanced iOS features you aren't taking advantage of.
Stop Using Youtube
Stop wasting time searching the net! Sure you can find free information on YouTube, but do you really want to watch a video explained by a 10 year old?
High-Quality Videos
Our videos have been praised to be of top notch quality in both regards to audio and video. This is possible thanks to professional grade recording equipment.
Impress Your Friends
You will not only impress yourself with your new found expertise in iOS, but also your friends / family. Do things you never before thought was possible.
Premium Support
In case your issue is not resolved by watching one of our videos you can email us at any time. Sometimes support requests even get made into videos.
Always Up-to-Date
Our team has access to all of Apple's beta software so you can be sure we keep our videos up-to-date. In fact, we just updated our video library for iOS 6.1.3.
Important Reminders!
30 day refund policy
Upon purchase you must follow the redemption instructions in your account to redeem your purchase
Valid for a lifetime subscription to iOS Centric
Can buy up to 3 subscriptions
Terms
30 day refund policy
Upon purchase you must follow the redemption instructions in your account to redeem your purchase
Valid for a lifetime subscription to iOS Centric
Can buy up to 3 subscriptions