Build A Global Empire: The Total War Bundle For Mac
What's Included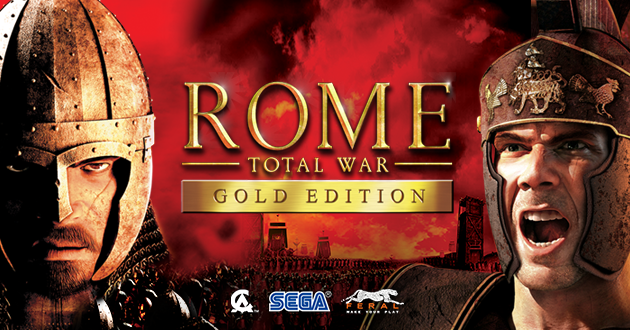 $25.00

Value
Rome: Total War - Gold Edition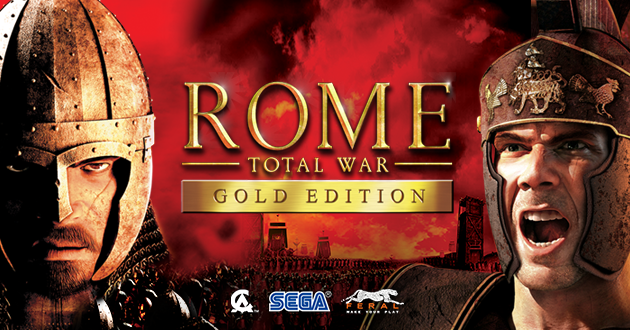 Rome: Total War - Gold Edition
Description
THE GOODS
The Gold Edition packs two world dominating games in one - uniting multi-award winning Rome: Total War and its official expansion pack, Barbarian Invasion. Rome: the greatest empire the world has ever seen. Will you choose to defend it, or lead the charge to bring it crumbling down? In this award-winning strategy game you play as one of three great Roman families, the Julii, Scipii, or Brutii. Lead a campaign to extend your empire from Europe to Africa, culminating in a march on Rome to seize control of the city. Then, when a barbarian horde is at the gates, you must decide if you will protect your new home, or switch sides and lead the horde to bring the mighty empire to its knees.
WHY WE LOVE IT
Although the real-time battle animations are decidedly epic, and one of the main reasons we love this game, it isn't just won with brute military force. You have to use innovative battle tactics and balance economic, civil, and religious influence when constructing your campaign. It might take a bit of patience and critical thinking to align all the pieces correctly, but like they say - Rome wasn't built in a day.
TOP FEATURES
Fight alongside or against history's greatest leaders such as Julius Caesar, Spartacus, and Hannibal to expand or destroy the Roman Empire.
Strike fear into the hearts of Romans as Attila the Hun, the Saxons, and other savage factions in the Barbarian Invasion expansion pack.
Capture three centuries of historically accurate warfare from the Punic Wars to the death of Augustus.
Dodge assassins' knives, build and govern cities, train and command armies, obey the wishes of the Senate (some of the time), stage gladiator games, and more.
THE PROOF
Metacritic Score: 92
"...any gamers with an interest in the strategy genre owe it to themselves to buy, beg for or borrow this game. I'd honestly suggest you steal it...but in these days of hasty litigation, I had better refrain from actually encouraging anyone to commit a crime...Still, with a game this good, it'd be a crime not to play it. Personally, I've never given a score this high before but Rome: Total War is without a doubt one of the best games I've ever played. The combination of subject matter, game mechanics, and outstanding visuals add up to one of the best experiences you'll have on the PC." - (9.4/10)
IGN.com
SYSTEM REQUIREMENTS & LANGUAGES
Please note: game file is 4 GB, download can take up to 2 hours, depending on download speeds.
Processor: 2.0Ghz (Intel Mac Only)
OS: Mac OS X 10.8.3 or higher
RAM: 2.0 GB
Free Space: 6.0 GB
Graphics: 256 MB
Accessories: Multi-Button Mouse
LANGUAGES
Supports English, French, Italian, German, and Spanish.
RATED TEEN
IMPORTANT REMINDERS
Download may take several hours due to file size (4 GB)
© 2002–2010 The Creative Assembly Ltd. Total War, Rome: Total War Barbarian Invasion and the Total War logo are trademarks or registered trademarks of The Creative Assembly Ltd in the UK and/or other countries. All rights reserved. All other trademarks and trade names are the properties of their respective owners. SEGA and the SEGA logo are registered trademarks or trademarks of SEGA Corporation. Mac and the Mac logo are trademarks of Apple Inc., registered in the U.S. and other countries. Feral and the Feral logo are trademarks of Feral Interactive Ltd.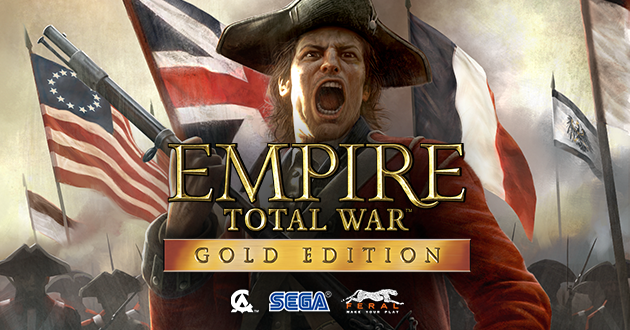 $40.00

Value
Empire: Total War - Gold Edition
Terms
No refunds
Games are completely downloadable instantly upon purchase
Please note - games may take several hours to download
The combined download size of both games are approximately 17GB (ETW being 13GB & RTW 4GB)
Upon purchase you need to follow the redemption instructions located in your account to activate your software