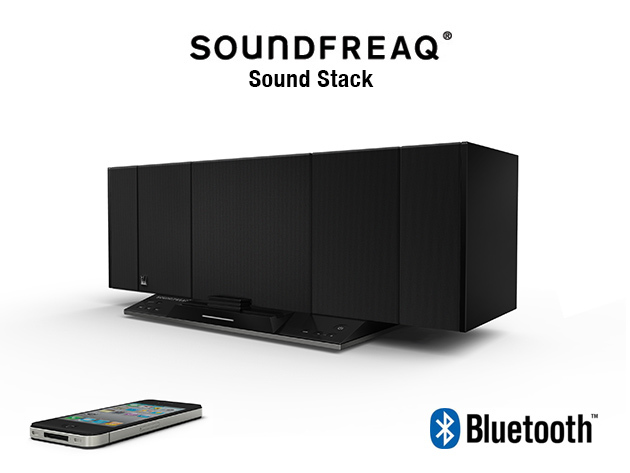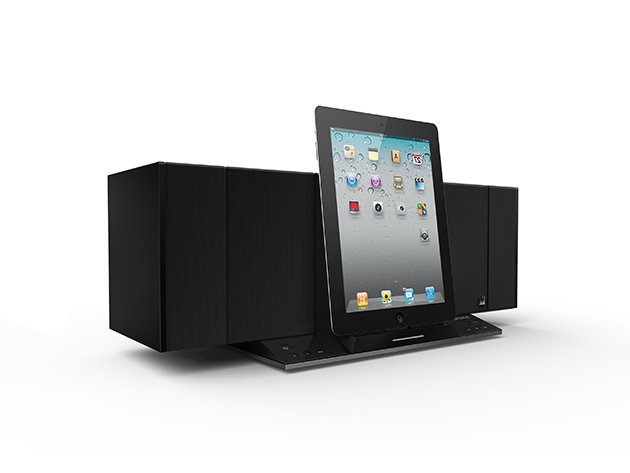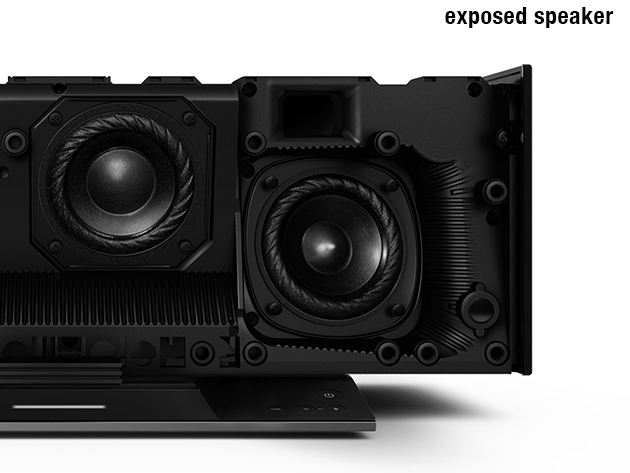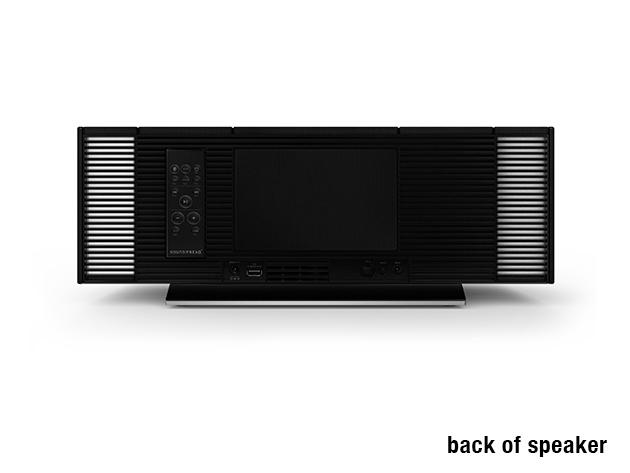 The Award-Winning Sound Stack Bluetooth Speaker From Soundfreaq
by SOUNDFREAQ
Named "Gear of the Year" by WIRED Magazine. Free Shipping Included.
Description
Please note: Promotion is ONLY available to customers in the Continental United States. Sale price includes free shipping.
THE GOODS
If there's anything today's Bluetooth speakers desperately need - *it's more cowbell... I mean bass*. Thankfully, the geniuses at Soundfreaq have brought back the beat with Sound Stack - *a true audiophile's dream*. With *enhanced Bluetooth and innovative audio enhancements*, the Sound Stack speaker is a *powerhouse*. Fill any room with full, accurate sound thanks to *Soundfreaq's proprietary DubSub™ system*, a unique 2.2 speaker configuration that pairs two Kevlar-reinforced drivers and two active subwoofers. Combine that with a tuned, triple-ported housing and their UQ3™ spatial sound enhancement technology and you've got *an acoustic force to be reckoned with*.
WHY WE LOVE IT
There's more than one reason it was named *the 2011 "Gear of the Year" by WIRED Magazine*, but we're sure it's largely in part to the fact that Sound Stack manages to cram award-winning acoustic performance into the convenience of a wireless all-in-one system.
TOP FEATURES
*Acoustic Innovation* - Capture the nuance of each note and don't miss a slap or kick in any bass line. Custom-engineered, Kevlar-reinforced drivers, a tuned triple-ported housing and Soundfreaq's proprietary DubSub™ system keep you rockin' out.
*Wireless For All* - Keep your phone in your hand, not in a dock. Use Bluetooth to wirelessly stream to Sound Stack from up to 33 feet away at the touch of a button.
*Play On Any Device* - dock with 30-pin iOS connectivity, Digital Line-In (with Toslink connector) and mini-jack Line-In, and FM Radio. From iPhone, iPad, and iPod to Android and Windows devices, pairing Sound Stack is quick and easy. You can even stream from a Mac or Windows PC with Bluetooth.
*Fits Your iPhone Case* - This thoughtful feature means you get the clearance you need to dock your iPad, iPhone and iPod device with most cases and covers. Don't want to use the dock? Keep it out of sight and protected with the dock cover.
*Control Playback Like a Boss* - Use either the full capacitive touch controls on Sound Stack, the included IR remote, or download Soundfreaq's Remote App on your smart device to toggle for power, source, volume and playback functions and give you access to the internal FM radio.
THE PROOF
"Yes, this is the real thing. It sounds like music, with little noise, no distortion — and when you need it, enough volume to hurt your ears...I would recommend it for anyone who's familiar with what good music really sounds like and wants to be awestruck by gigantic sound in a surprisingly small package." -
Mashable
"The most versatile and the most successful 'Freaq yet...Better at the Bluetooth dance than almost everything else out there." (2011 Gear Of The Year Award Winner) –
WIRED
"It's a handsome, low-slung unit…" –
TIME
"We ran Sound Stack through its paces with an array of musical styles -- from Eminem to Ani DiFranco -- and Sound Stack delivered faithful sound every time, from subtle acoustic guitar harmonics to brisk snare rolls." -
MacLife
COMPATIBILITY
Apple Friendly: Supports and charges 30-Pin iOS devices, and plays Lightning iOS devices and Mac computers with Bluetooth.
Android Friendly: Supports and charges Android phones and Bluetooth headsets with universal USB power port, and plays Windows computers with Bluetooth.
Remote App: For iOS and Android devices offers full remote and FM Radio control.
IN THE BOX
One (1) Soundfreaq Sound Stack
IR Remote Control
AC Power Adapter
Terms
No refunds, all sales are final.
Available to customers in the Continental US ONLY.
Sale price includes shipping.
Please allow 1-2 weeks for delivery.
Limit two (2) per customer.
Offer not valid with any other products or promotions.
Promo valid for one (1) black Sound Stack speaker.