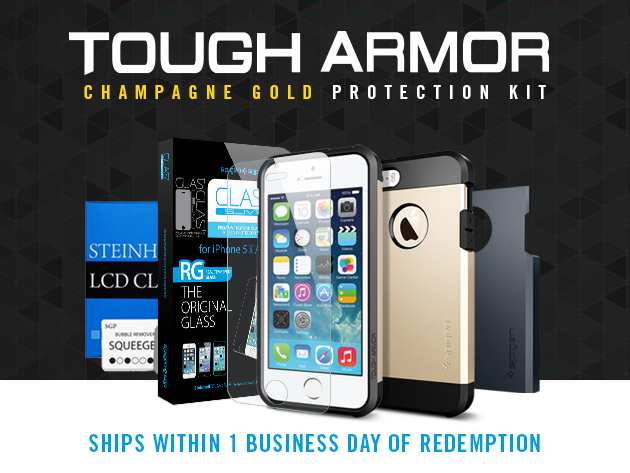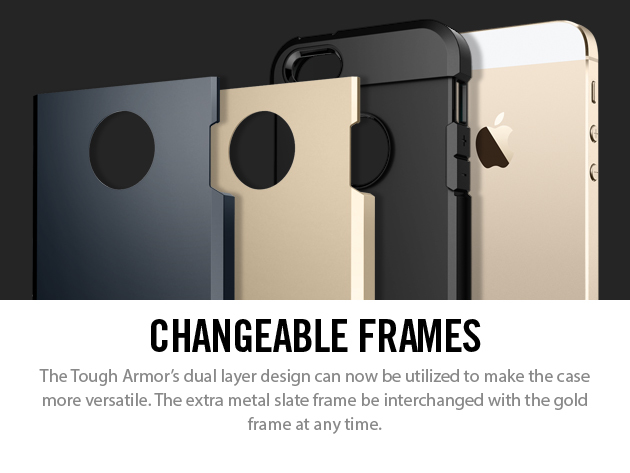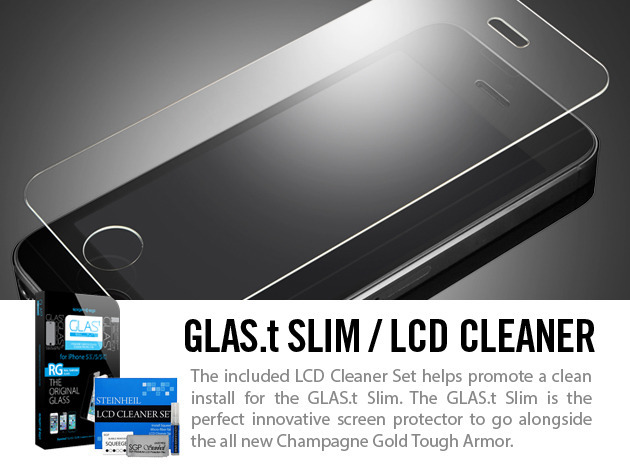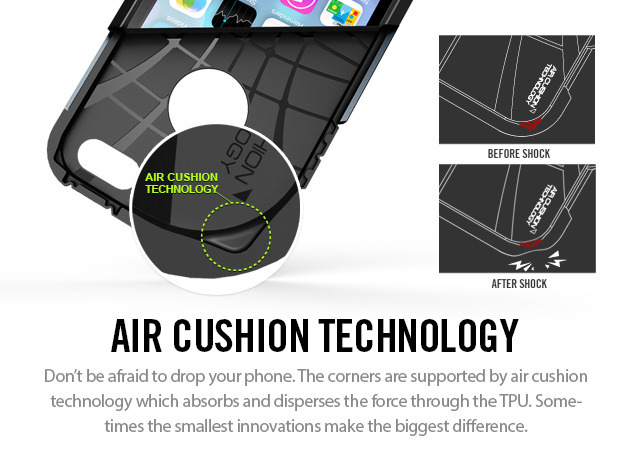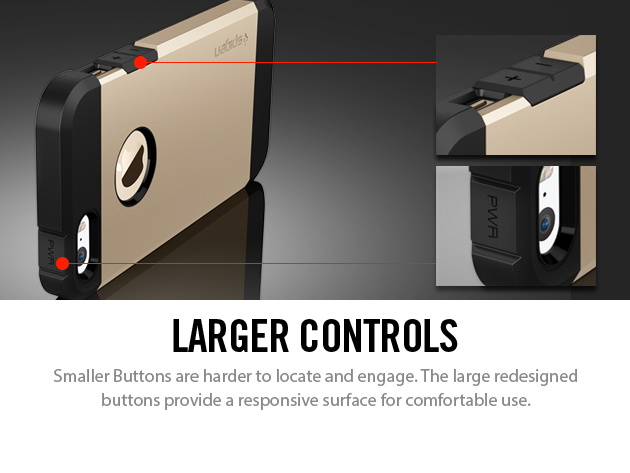 The iPhone 5/5s Tough Armor Bundle
by Spigen, Inc.
Tough Armor Case + Champagne Gold / Metal Slate Frames + GLAS.t Slim Tempered Glass Protector + LCD Cleaner Set + FREE US Shipping
Terms
Once redeemed, ships out within 1 business day.
After purchase, you must complete the redemption instructions located in your account to have your purchase shipped.
Available to customers worldwide.
All sales are final - no exchanges or refunds.
FREE shipping to continental US customers only.
International orders may have added customs charges which will be based on the MSRP price.
Shipping ISN'T included for international orders (outside of the US).
International shipping could cost up to $50 for expedited services.
Click HERE to see estimated shipping costs.
No expedited shipping to Russia - only first class international mail.
Compatible with iPhone 5/5s only.
Includes 1 iPhone 5/5s Tough Armor Case (2 interchangeable frames - Champagne Gold & Metal Slate), 1 iPhone 5/5s GLAS.t Slim Screen Protector (Transparent), & 1 LCD Cleaner Set.
1 per customer.