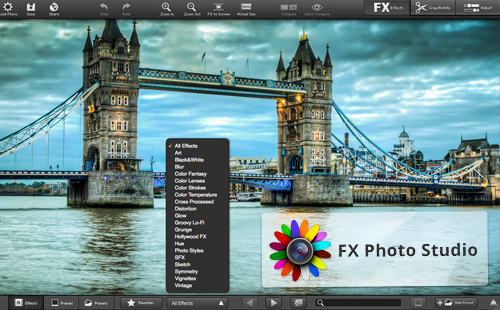 The Lifetime App Supply From MacPhun
by MacPhun
Get Snapheal, FX Photo Studio PRO, ColorStrokes & Any Other Apps MacPhun Ever Comes Out With For Life
Terms
30 Money Back Guarantee.
FX Photo Studio Pro & ColorStrokes requires Mac OS 6.0 or later. Snapheal requires Mac OS 7.0 or later.
This is digital software that is redeemable instantly upon purchase.
Get access to lifetime upgrades and all new applications that MacPhun comes out with.
How It Works:
After you complete the purchase you'll get Snapheal, FX Photo Studio PRO and ColorStrokes. Your email will be added to the "MacPhun Premium List" and from that moment you will be eligible to get all of MacPhun's future apps at no cost. When the new app is released, you'll get a copy via email. This year MacPhun plans to release at least 3 new photography apps, priced between $30 and $100 each. They also have 2-3 new products scheduled for 2014. You will get them for free and save hundreds of dollars on amazing image managing and editing software.